Hotels in Chilton

Chilton practically defines rural relaxation. Small enough to feel off the beaten path, but with just enough residents to keep from feeling lonely, those born and bred in our town know the unique atmosphere life between Lakes Winnebago and Michigan offer to travelers and local community members alike. Looking for a place to spend the night? Or a place to recommend to friends or family? Use this handy list from our staff – all well-versed in the best nearby traditions.
Schwarz's Supper Club Guesthouse
Famous for steaks, seafood, and Old Fashioneds, Schwarz's Supper Club represents a stellar entry in the never-settled, never-official Best Supper Club in Wisconsin Contest. You'll find the parking lot outside the restaurant packed from Wednesday through Sunday, but the guesthouse next door – a mostly-kept secret known mostly to regulars and locals – is a great surprise for road-weary visitors and enthusiastic vacationers alike. Featuring a central living room, screened-in porch, and three private guest rooms, you'll find a lot to love about this house, perfect for a long weekend away from the grind.
The American Club
Located about 40 minutes' drive from Chilton in Kohler, you'd be hard-pressed to find another hotel in the state that holds up to the luxury provided by The American Club. Founded by the Kohler family in 1918, much of the American Club's original interior has been preserved, including its private underground bath – your first stop in its extensive menu of spa services. The guest rooms here feature ornate woodwork, low ceilings, and a detail-oriented focus on the bathrooms, which features cutting-edge fixtures, gorgeous marble and stone, and even fireplaces built into many of the sitting areas.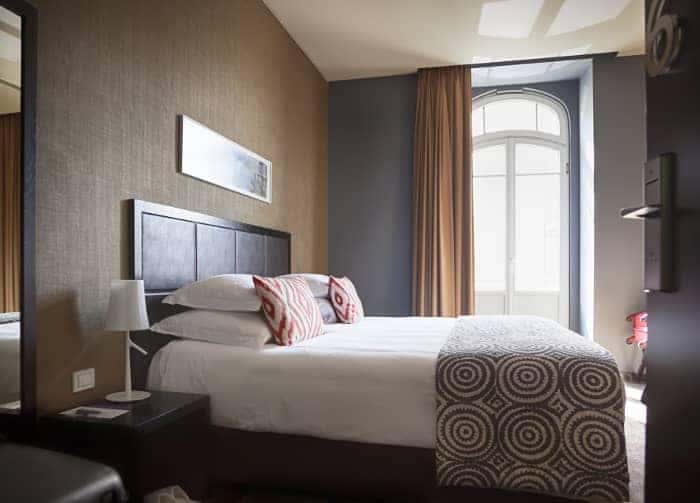 Christi's Inn
With five guest rooms set inside a large, picturesque, and well-manicured house near Elkhart Lake, Christi's Inn offers a casual getaway for solitary travelers or couples looking for a place to rest for a night or two or seven. The local, community-oriented feel here beats any franchised hotel. Traveling with a larger group? Owner Christi Lueck-Sadiq also operates a number of larger guesthouses in the area, with beds to spare, and plenty of recommendations for nightlife, golf, food, drink, and shopping.
Osthoff Resort
Located right on the shore of Elkhart Lake, The Osthoff Resort is located less than half an hour away from Chilton and has attracted a number of regulars who call the resort a home away from home for all seasons. Osthoff features cooking classes, a full range of children's activities, and a number of restaurants located throughout the grounds, Osthoff accommodates perfect family getaways with lots to do in a gorgeous, Midwestern retreat.
The Shore Club
Recently remodeled for new travelers, The Shore Club's updated guest rooms provide the modern visitor with a number of lake-life amenities, including 600 feet of beach frontage, a large, adjacent outdoor pool, campfire areas, and water sports rentals including the Club's vintage wooden ski boat. And of course, you can't miss the on-site, lakeside Tiki Bar, and the new Cottonwood Social restaurant, open year-round.
Find the Best Places to Stay Around Chilton from Vande Hey Brantmeier
Whether you're just passing through, or getting out of the house for a special occasion, the variety of hotels and resorts around Chilton should give you plenty of respites to choose from – and chances are, our staff has visited most of them themselves. Contact us, and let us know if we missed any of your favorite hotels in the area on our list! Looking for restaurants in nearby Green Bay? Check out our recommendations!
More from Vande Hey Brantmeier