Are Extended Warranties Worth It?
Are you shopping around for a new RAM 1500 and wondering, "are extended warranties worth it?" Whether you are shopping for a new Jeep Grand Cherokee, or you would prefer a reliable used vehicle, the option for buying an extended warranty is likely to come up in your discussions with the finance team.
Another question that often comes up is, "should I buy extended warranties?" It's an excellent question! The answer depends on your budget and lifestyle because they're a smart choice for Appleton car buyers who want to keep their vehicle for as many years as possible and want that extra coverage. Learn all about extended warranties, how they work, and what they cover with the financial experts at Vande Hey Brantmeier.
What is an Extended Warranty?
An extended warranty is an additional plan a car buyer can get when financing a new or used vehicle. It works to provide additional maintenance coverage once the factory warranty has expired. The plan varies, but if applicable, you can add extras like towing or roadside assistance. An extended warranty can be looked at as a safety net in the event your major powertrain warranty ends, and a significant repair is needed. The extended warranty helps cover the cost of the repairs.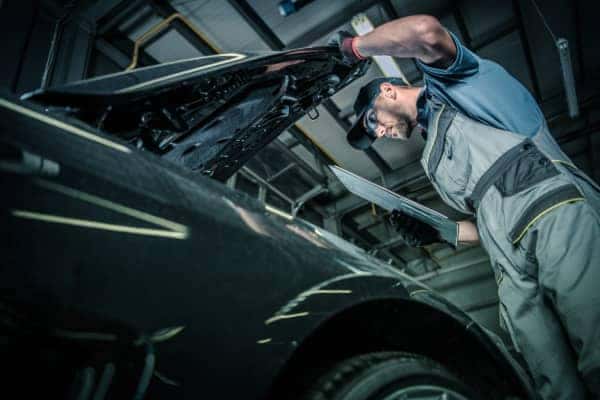 Extended Warranties for New & Used Vehicles
Extended warranties apply to both new and used vehicles, but work differently depending on the vehicle's condition. Whether you want to add an extended warranty on a new or used car, we have essential tips to consider for both:
New Vehicles
When it comes to new vehicles and extended warranties, think about how long you plan on keeping the vehicle. If you plan to trade-in the vehicle in less than 10 years, then an extended warranty may not be the right choice, since newer vehicles are highly reliable. If you do plan on keeping the vehicle for 10+ years, then an extended warranty is certainly recommended.
Also, make sure to see what the warranty coverage is for the new vehicle you are interested in financing.
Used Vehicles
With used vehicles, it all about reliability. Visit the Vande Hey Brantmeier service center and have the vehicle inspected and potential issues estimated. Then you can decide whether or not you would like to purchase an extended warranty. Like with new vehicles, consider how long you plan on having that used vehicle before deciding.
Do I Need an Extended Warranty?
The decision depends on certain factors, like your financial situation and lifestyle. Extended warranties are excellent for drivers who are worried about breaking their budgets should a major issue come up, or an expensive repair is needed. As we mentioned above, extended warranties are an extra precaution in the event an unpredictable maintenance problem arises and lets you have peace of mind while on the Green Bay roads. If you want that extra safety net for the health of your vehicle that won't break the bank, then an extended warranty is worth it.
Discuss All of Your Financing Options at Vande Hey Brantmeier
If you still don't know if an extended warranty is needed, or you would like to know where to get a car loan or how to calculate your monthly car payments, Vande Hey Brantmeier is here to help with all of your financial inquiries. Give us a call for additional information or to start the financing process.
More from Vande Hey Brantmeier
How much can the 2021 RAM 1500 tow? This tough truck is among the most capable on the market, thanks in large part to its generous 12,750-pound towing capacity when equipped with the available RAM 1500 5.7L HEMI® V8 engine. That's far from the only engine offered in the RAM 1500 lineup, though. In fact,…

What's the 2021 Jeep Cherokee towing capacity? How about the Jeep Cherokee payload capacity? If you're anything like many of our Manitowoc SUV shoppers, you're itching to know. Whether you need to take your boat or your ATV out on the weekends frequently, or you're just looking for a new SUV that offers top-tier capabilities,…

The 2021 RAM TRX is available for Chilton drivers who want to max out their specs on a high-performance pickup. Powered by a Hellcat engine, the TRX is designed inside and out to be the ultimate off-road truck. Vande Hey Brantmeier covers the massive RAM TRX horsepower, the RAM TRX price, and other 2021 RAM TRX specs…