What is the RamBox® Cargo Management System?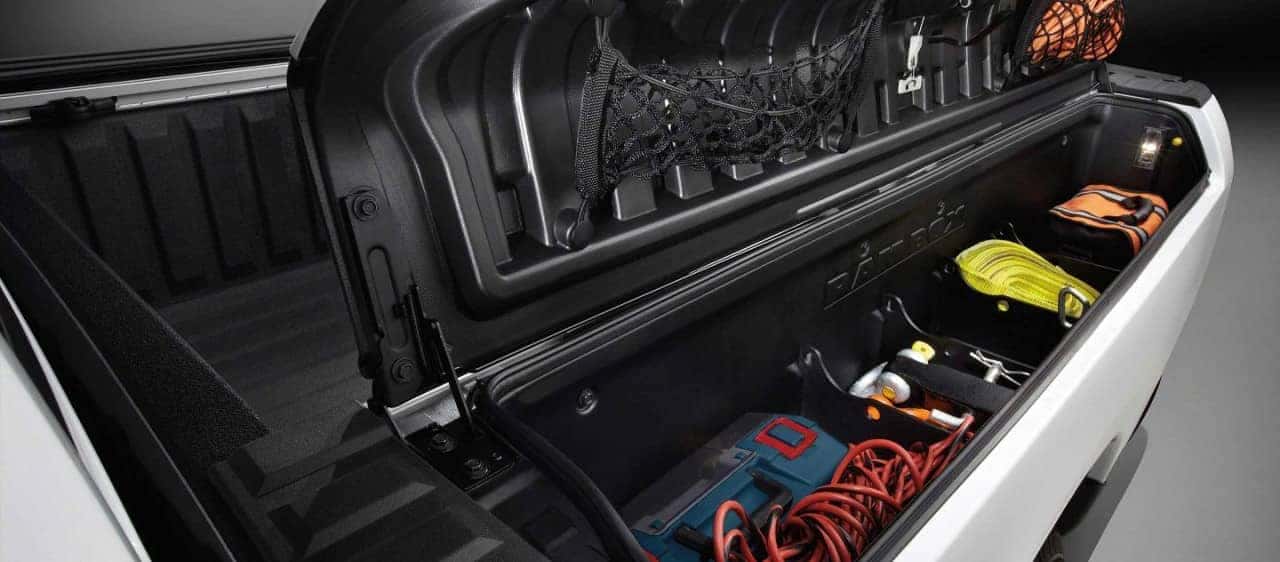 The RamBox® Cargo Management System (also known as RamBox®) is a hard-working storage compartment that makes organizing your truck bed easier and more efficient than ever. Appleton truck owners can build this accessory directly into their truck's side rails, providing a convenient, out-of-the-way space to store everything you need to get the job done.
RamBox® Specs and Capacity
Designed to help maximize space and minimize mess, the RamBox® helps Green Bay drivers get the most out of their trucks. This durable, dependable storage system can fit large items such as full-size shovels or fishing rods, and can be locked to keep all your items secure. It's also easy to drain and clean, with a lightweight construction that makes organizing your truck a breeze.
There are two available sizes:
60 inches, fitting a 6'4" truck bed and offering 8.6 cu ft of cargo space
50.5 inches, fitting a 5'7" truck bed and offering 7.3 cu ft of cargo space
There are also several other helpful features accompanying the RamBox®, making it the must-have item for truck lovers in Manitowoc. You'll enjoy:
AllSecure remote security, allowing you to lock your RamBox® remotely
Adjustable bed extender, which adds up to two feet of storage
Cargo rail system, providing secure tie downs for unconventional items
Additional Truck Accessories
This innovative cargo management system is available on models such as the Ram 1500, Ram 2500, and Ram 3500, and compliments the many other truck accessories designed for the lineup. You can continue personalizing your truck with:
Bed covers
Utility rails
Cargo bed divider
Toolboxes
Bed lights
Cargo ramps
and more!
Outfit Your Truck Today
At Vande Hey Brantmeier, we only use genuine Mopar parts and accessories, so if you're looking to organize your ride and boost your storage capacity, contact our parts department today! We can help you order parts and make your truck work even harder for you.